YOUR CARPETS AND YOUR PETS
Pets spend a lot of rough-and-tumble, warm-and-cuddle time on our carpets and rugs. Besides shedding hair, which is easily be vacuumed, our furry friends can leave behind Pet/Odor Stain Removal problems that need professional attention in order to preserve the beauty and longevity of your carpeting.
PET ACCIDENTS
Pet urine can severely damage carpet and upholstery. Not only is it unsightly, but pet urine contamination is unhealthy. Pet/Odor Stain Removal Carpet Cleaning with our specially trained technicians are experts in treating pet stains and removing pet odors.
TREATING PET STAINS
Our powerful and effective cleaning methods are often enough to remove many types of spots, including pet accidents. For urine accidents that have set, however, we can't guarantee a stain will be completely removed.
To understand the nature of Pet/Odor Stain Removal services, consider stains on clothing – For example, if you spill bleach on colored clothing, the dye is actually removed. The stain is permanent. If you spill ketchup on clothing, the clothing is stained (or the color from the ketchup dyes the clothing fibers). The stain may not be permanent, depending on how quickly and in what manner you treat the stain.
Similarly, urine accidents on carpet, depending on chemical composition, can either bleach (remove dye) or stain (add dye). We offer stain treatment as part of our professional services, but we can't guarantee a stain can be completely removed, since the nature and severity of the stain varies from one stain to the next. What we can guarantee, however, is that we will attempt to remove the stain using either a spray treatment with a ten-minute set time or a saturation treatment with a thirty-minute soak time.
TREATING PET ODORS
Pet stains cultivate bacteria growth and cause a lingering odor, which can be identified as ammonia gas. Sometime pet accidents dry up and disappear without the owner's knowledge. Laguna Steam Carpet Cleaning in Laguna Niguel CA can locate these invisible spots using high intensity black lights and determine the most effective treatment. Newport Beach Carpet Cleaning offers the following three levels of pet odor removal.
LEVEL 1 Cleaning: TOPICAL
For odors from a recent pet accident, topical treatments are used. This process includes the use of a urine neutralizer treatment, followed by an anti-microbial or bio-enzyme product. We then finish with our detailed carpet cleaning process.
LEVEL 2 Cleaning: SUB-SURFACE
A sub-surface Pet/Odor Stain Removal treatment is used when urine saturates both the carpet backing and pad and permeates into the sub-floor. Laguna Steam Carpet Cleaning technicians use an anti-microbial solution to soak the carpet, pad and sub-floor, followed by an extraction process using a water claw system to remove 80% of the moisture, while simultaneously flushing out all urine salts and bacteria. Once this is complete, we follow with a thorough carpet cleaning.
LEVEL 3 Cleaning: FULL DECONTAMINATION
If a carpet or rug is heavily contaminated with odors, we pull the carpet up, clean the back, remove and discard padding, then clean and seal the sub-floor. New carpet padding is installed, your carpet is re-stretched and given a vigorous cleaning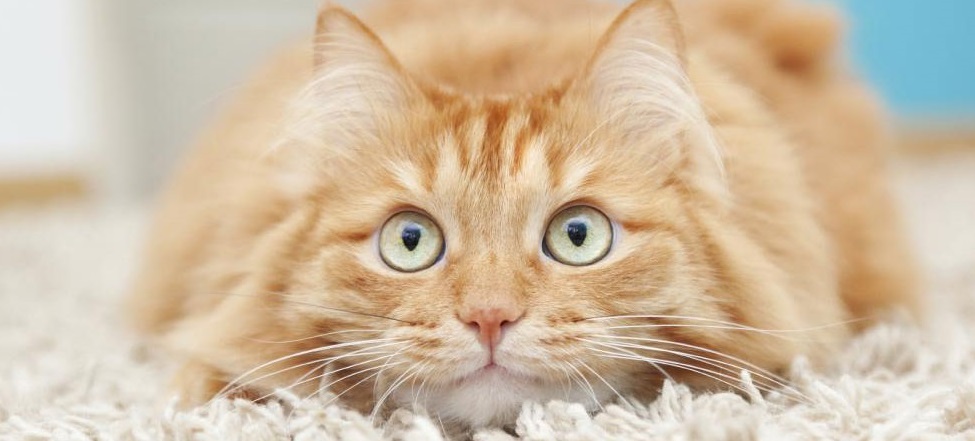 Has Your Pet Left Your Carpet Stinky with Pet Odor?
Laguna Steam Carpet Cleaning admits that other carpet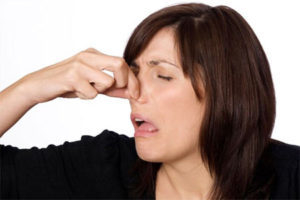 cleaning companies all SAY they can remove Pet Stain Odor Removal from your carpets or furniture, but have you ever hired someone to come try it, only to have them get some – or none – of the stains or smells out?
Did you know that almost ALL of the commercial or residential products that are available on the market for removing pet stains or pet odor DO NOT WORK?
Laguna Steam Carpet Cleaning in Laguna Niguel CA have come up with a pet stain removal and Pet Stain Odor Removal technique that goes AGAINST what everyone else tells you should do; as a matter of fact, when Pro has tried to show this technique to other carpet cleaners – they didn't believe him.
THE SECRET TO REMOVING PET STAIN ODOR REMOVAL – ESPECIALLY CAT URINE – FROM YOUR CARPET
What most carpet cleaners do is clean the carpet normally, like they would anything else – and maybe add a deodorizer to the spots that have been sprayed or soiled.
The problem is, that is like spraying an air freshener in a room where there is a pile of poop in the corner; once the air freshener goes away – there is still a pile of poop smell in the corner!
In order to get tough odors and stains out – like cat urine, which is the worst and toughest to remove – you have to penetrate down into the carpet fibers, padding – and sometimes even into the wood carpet strips that hold your carpet down – neutralize and then break down the chemicals and enzymes that are in the pet urine.
Only after you have done that – and THEN cleaned the carpets and thoroughly dried them – can you get the pet odors and stains out.
OTHER CARPET CLEANERS SAY THEY CAN REMOVE PET STAIN ODOR REMOVAL AND PET ODORS – LAGUNA NIGUEL CARPET CLEANING IN LAGUNA NIGUEL GUARANTEES IT
Laguna Steam Carpet Cleaning in Laguna Niguel CA have been perfecting this technique for years and has a laundry list of happy customers who thought they would never be able to get the pet odors and Pet Stain Odor Removal from their carpets and furniture.
Laguna Niguel is so confident that he can remove your pet stains and pet odors that he guarantees his work.  He will get your pet stains and pet odors out or you don't pay – simple as that.
PET STAIN REMOVAL SERVICES IN THE Laguna Niguel AREA
Pet stains can be some of the most stubborn due to special dyes in your pet's food. At Laguna Steam Carpet Cleaning in Laguna Niguel ca, we use a special cleaning solution with a high pH level to release the dye from your carpet. The spot is then thoroughly rinsed. Pet stain removal is included in the pet odor removal process or maybe a stand-alone service.
URINE ODOR REMOVAL TIPS IN Laguna Niguel CA
You love your pets and your home. Laguna Steam Carpet Cleaning technicians are experts at pet odor removal.
Count on the pet odor removal experts at Laguna Steam Carpet Cleaning to remove the urine and Pet Stain Odor Removal from your Laguna Niguel, CA home. Our revolutionary system has worked to eliminate countless urine stains from carpets, rugs, and upholstery. Laguna Niguel's innovative Pet Urine Removal Treatment is the most effective way to eliminate pet odor because it works to remove the stain deep below the surface of your carpets.
Our product has been specifically made to eliminate urine and other pet odors from the carpets and upholstery in the homes of our customers. It has shown outstanding results in even the most challenging urine-affected areas. Pet urine can cause permanent damage to your floors and fabrics while also creating an unhealthy indoor environment.
In typical situations, there are usually two sources of odors associated with pet urine. The first comes from the bacteria that grows abundantly in warm, dark places with a never-ending source of food. The gases and waste materials from the decomposing urine create an unpleasant and overpowering odor that if smelled once is seldom forgotten. The second source of odor is a chemical odor that is present even when the bacteria have been killed. This is why it is necessary to go beyond sanitizing the stain in order to neutralize the odors from the urine. When the chemical makes contact with the source of the odor, it then begins a chemical reaction that destroys the odor of the urine for good.
Why is Pet Urine in Carpet So Hard to Pet Stain Odor Removal?
Once the urine starts in the carpet, it can then quickly seep into the pad, and into the subfloor. When we clean your Laguna Niguel carpet it can reduce the urine in the carpet only. It is very difficult to clean the carpet yourself or steam clean the stain without spreading the urine and worsening the problem. This is because the amount and force of water spread the urine crystals to new places, making it more difficult to pinpoint the affected areas. If you replace the carpet and do not treat the subfloor, you will likely still have an odor problem to deal with.
Pet Stain Odor Removal
Laguna Niguel Steam Carpet Cleaning servicing Laguna Niguel, CA
1. Thorough cleaning – Our powerful urine odor removal cleaning equipment will deep clean your floors to flush out the carpet fibers and reduce the number of urine crystals, which in return minimizes the odor.
2. Antibacterial – This application is for minimizing the number of bacteria in the urine and preventing soiling.
3. The carpet, pad, and sub-floor are all saturated with our enzyme to guarantee complete odor removal. This patented treatment is meant to break up the urine crystals and release their odor entirely. It takes 24 to 48 hours to dry so you will want to open the windows of your home slightly to let the odor escape.
Pet owners know that even the best-trained cats and dogs have accidents from time to time. Those accidents can wreak havoc on your carpet and upholstery. In addition to stains, pet odor is a common problem. Removing the pet urine smell can be a challenging and frustrating process.