CARPET STAIN REMOVAL SERVICES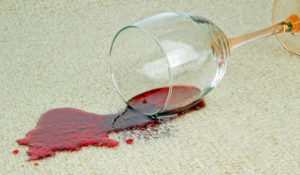 Carpet Stain Removal Services in Laguna Steam Carpet Cleaning offers hot water extraction carpet cleaning services to deep clean and remove odors and stains from carpeting. Our Clean Trust Certified Technicians have the expertise and training to professionally clean your carpets to like new condition. We use the latest equipment and carpet cleaning methods including steam carpet cleaning and dry-steam carpet cleaning to thoroughly clean your carpets. Our process is so effective that in most cases we can guarantee complete stain and odor removal or great improvement.
TOP 10 KINDS OF CARPET STAINS WE REMOVE
Laguna Niguel's certified, trained and licensed technicians are experts in spot and stain removal. Our professional cleaning team uses state-of-the art equipment and hypo-allergenic spot removal cleaners to remove these common household stains:
These are just some of the stains we, at Laguna Niguel CA, can remove. Contact us now to schedule your carpet cleaning appointment. Our friendly operators are standing by to take your call and answer all of your questions. Or use Laguna Niguel Steam Cleaning in Laguna Niguel is easy and convenient – 4-step online order system to custom build your order for your residential or commercial property anywhere in the Laguna Niguel Area.
PET ODOR & STAIN REMOVAL
Removing the pet urine smell and pet stains can be a challenging and frustrating process. That's why at Laguna Steam Carpet Cleaning in Laguna Niguel,  we offer a guaranteed pet odor and stain removal treatment. Pet stains can be some of the most stubborn due to special dyes in your pet's food, which accumulates in urine. At Laguna Steam Carpet Cleaning, our hot water extraction method is the preferred carpet cleaning and stain removal method. We use a special cleaning solution with a high pH level to release the dye and stains from your carpet.